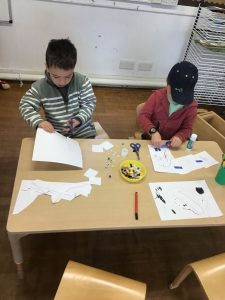 All eligible two, three and four year olds are entitled to 1140 hours (pro rata) of funded Early Learning and Childcare (ELC) from August 2020.  This will help young children gain vital language and learning skills, improve their social development and help them do better at school when it comes.  It will also support parents to work, train or study.  This childcare can be accessed through partner nurseries and partner childminders. Parents can also choose to have a blended placement using more than one setting and/or childminder.
Kilninver pre-five unit hours:    9.20am – 3:20pm
Please see https://www.argyll-bute.gov.uk/early-years for further information and for details of the nearest establishment/s offering early learning and childcare.